Halloween EYFS Activity Fun!
Welcome to Edna's Not so scary Halloween Party! We have put together some great ideas to help you enrich your EYFS activities and have some spooky fun without scaring your little monsters!
So hold on tight and take a look at some of the best not so scary Halloween EYFS activities.
Make sure you also checkout our blog post on some great Autumn activities that you can do in your EYFS setting as well.
Toilet roll Mummy party game
Race against the clock to wrap your friend up as a mummy! It is actually quite hard as if they are too heavy handed it will tear. Start by getting the children to split into pairs and decide who's going to be doing the wrapping and who is going to tbe the scary Mummy! Then it's a race against the clock to see who can make the best Mummy. Points are awarded for who finishes first and who has the best covered Mummy. It's up to the children what tactics they choose; slow and steady to avail the paper ripping all the time or hell for leather to be the first to finish. Just make sure you have plenty of toilet roll!
Erupting apple volcano
This is a great and super fun science led activity from Little Bins for Little Hands that will be sure to spark the children's interest.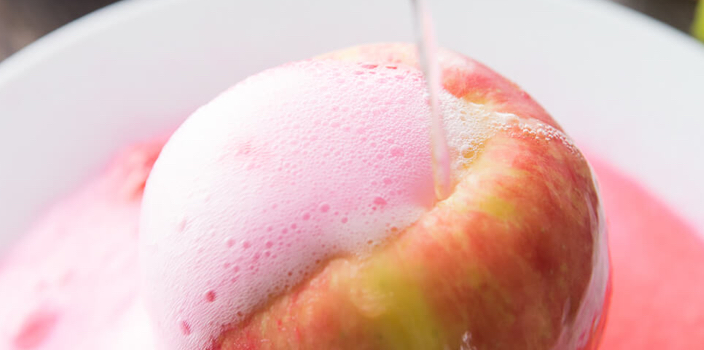 ---
Little House in the Pumpkin: Autumn Craft & Sensory Bin
Carve a pumpkin to make a nature doll house for your kids and all of of their toys! A great activity from Adventure in a Box.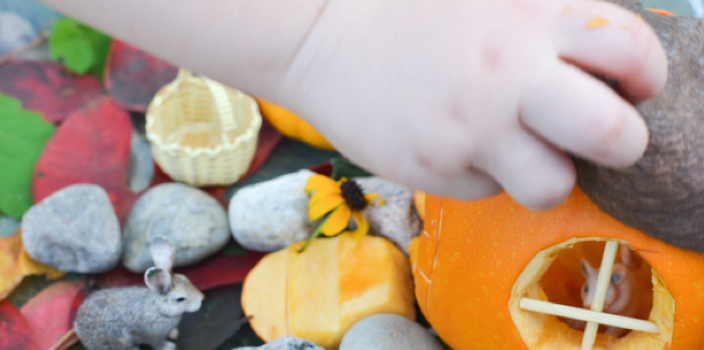 ---
Halloween Sensory Play
Messy fun with shaving cream and other items that can be found around the home.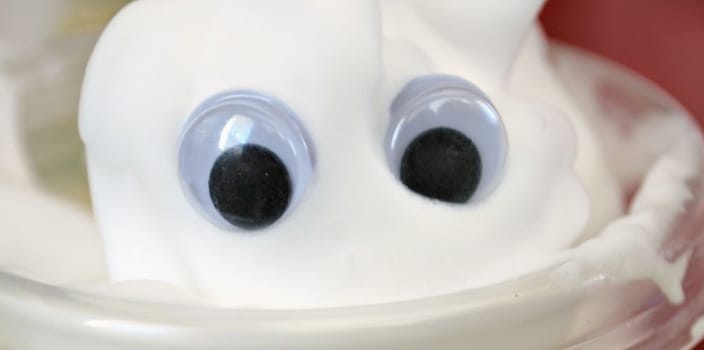 ---
Halloween sensory bin for toddlers
This is a really simple Halloween activity for toddlers, it takes no time to set up at all. Even better, there is a good chance you have all these items already.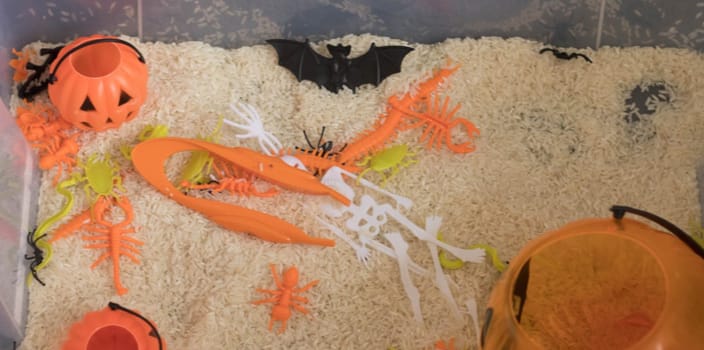 ---