With the release of Captain Marvel this month and the new Avengers just around the corner, what better theme to bring into your setting than superheroes!
---
Superhero Hand Print Crafts
Why not have a go at these hand print heroes! They are super easy all you need is some paper, paint and a hand!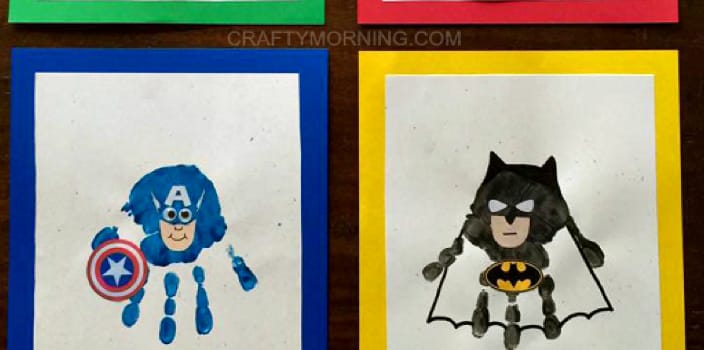 ---
Superhero Paper Plate Masks
Look no further for fun (and easy) superhero crafts that can help kids practice cutting, gluing, sticking and being generally creative! These paper plate masks fit the bill perfectly!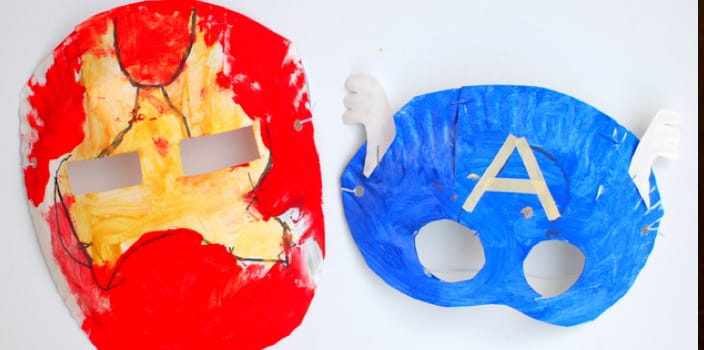 ---
Paper Plate Captain America Shield
This Captain America shield is an easy craft for kids who love The Avengers! You can use paint or tissue paper for the decoration depending on how messy you want to get. The latter option also gives the little ones a chance to practice their cutting skills!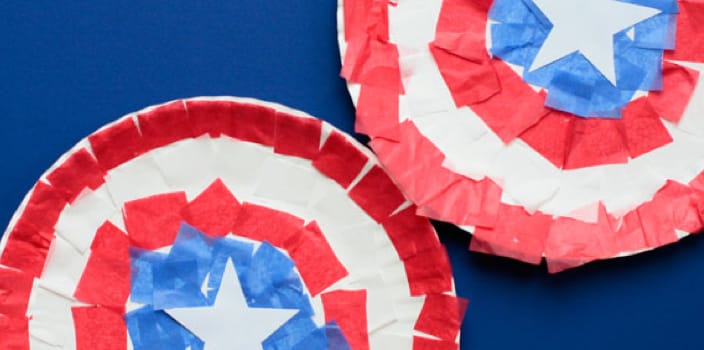 ---
Super Hero Cuffs
All you need to make these superhero cuffs is; Toilet roll tube, colored paper, glue stick, and scissors! Click the link to find out how to make these cuffs!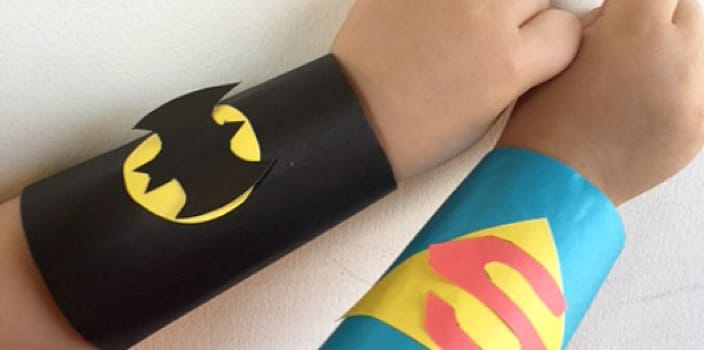 ---
Remember to let us know via social media if you try any of these ideas out!