One of our goals when we set out to make Edna was to improve the communication and involvement between parents/carers and EYFS settings. The addition of Parent Accounts in v1.1 went some way to delivering this, but it was only one way communication. Parents and carers could view observations but they couldn't respond or interact with them.
Well we're happy to announce that with the release of v1.5 Edna now has comments and a unique feature we're calling 'Quick Comments' that we know everyone is going to love.
It's good to talk.
If you've ever used comments on platforms like Facebook or Instagram, then Edna's commenting system will feel instantly familiar to you. Just click or tap on 'comment' under an observation in the Newsfeed to open up the new comment field. Then enter your comment and hit the send button and you're done, super simple! But we didn't want to just leave it there, we wanted to make commenting and interacting with observations even easier and quicker. What if you could add a comment with just one click? Well with 'Quick Comments' you can!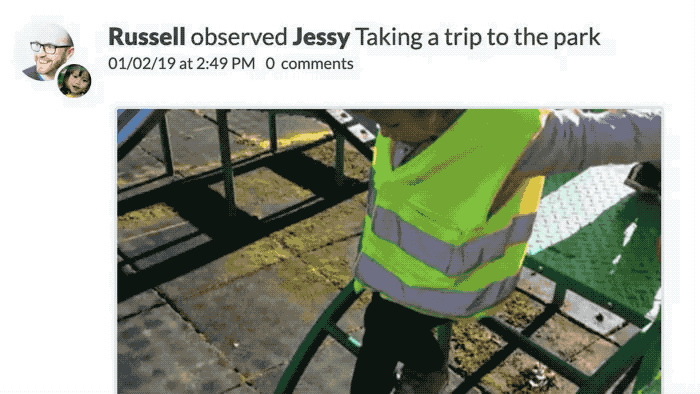 Quick Comments. Comment with a click.
We wanted to make the process of commenting quick and easy to encourage as much interaction as possible from parents and carers. We know time is precious for everyone and sometimes the thought of having to think of something to say and then type it out is enough for people not to bother. With 'Quick Comments' they just select one of the 4 predetermined responses and boom! They're done. If they want to add more detail later they can easily come back and edit it. We think everyone's going to love 'Quick Comments' and we can't wait to get your feedback on it.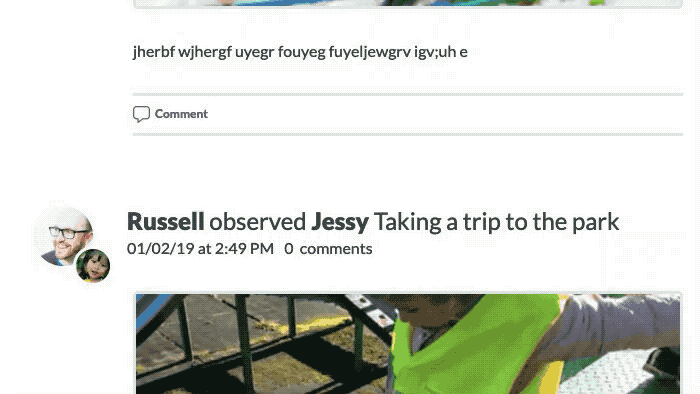 Improved observation printing
With this release we've also updated the layout of printed observations, so that if you do need to print out an observation it'll look just as nice as it does on screen.
Onwards!
We really hope you like these latest updates to Edna. As always if you have any comments or suggestions we'd love to hear them. You can use the live chat on this very web site or email us on ahoy@ednaapp.com
We have lots more features we're hoping to bring to Edna in the coming months. You can keep up with what we're working on and our future plans on our road map here: https://trello.com/b/FGgtb0FF/edna-roadmap
Start your free 30 day trial today
To try out these and all of Edna's other great features sign up for your free, no obligation 30 day trial now or contact us to arrange a demo.