Online software and apps for childminders and early years practitioners
Running any business is tough but running a successful childminding business and staying sane is doubly tough. To help you out as much as possible we've put together a list of online software solutions that will help you with every aspect of your childminding business from invoicing and admin to marketing and social media.
Accounting & Invoicing
Everyone loves doing accounts, right? OK so doing your accounts may not be the most exciting task when it comes to running your childminding business but, trust us you're going to want to stay on top of this stuff! Keeping up to date with your bills, invoices, taxes, receipts, back accounts and direct debits is vital if you want to run a profitable business. Fortunately there are a lot of online tools to help with all of this.
Freeagent offers a full suite of accounting tools and will enable you to look after everything from bills and invoices to bank accounts and tax. Its tax tools are particularly good and enable you to file with HMRC directly from the app. This is our accounting app of choice so we're a little bit bias, we've been using it for years and we love it.
Cost: From £9.50 to £14.50 per month for the first 6 months dependant on the type of business (Sole trader, partnership or limited company). They also offer a 30 day free trial
Wave is a free accounts package that charges per transaction if you choose to receive payments through the app. It offers a fairly full set of features such as Billing invoicing, reminders, receipt scanning and customisable invoices.
Cost: Free
Xero is similar to free agent in that is offers a comprehensive set of features such as live bank feeds and tax tools.
Cost: From £10 - £27.50 per month dependent on the size of the business.
Gocardless isn't an accounting app but it will help with one very important thing, getting paid and getting paid on time. Gocardless makes it easy to collect payments via direct debit for both recurring and one off payments. It's easy to set up and means you can stop worrying about chasing up overdue payments.
Cost: 1% per transaction capped to a maximum of £2.

Storing & sharing documents
It's a fact of life and business now that most things are digital and stored on our computers, phones and tablets. The thought of one or all of these devices breaking and taking all your valuable data & files with them is enough to keep anyone awake at night, especially if they're vital to the running of your childminding business. Fortunately there are online tools that will not only keep your digital files safe and sound in the cloud but also give you access to them on any device. They'll also make it easy to send and share documents and files with staff and parents and carers.
One of the biggest players in this space and our file storage and sharing app of choice. We use it every day and all our stuff is in there safe and sound and ready when we need it.
Cost: Free for up to 2GB of storage. Paid plans from £9.99 per month for 1TB(1,000GB) of storage.
Keep all your docs and files in the cloud and also take advantage of google's excellent online suite of apps for word processing, spreadsheets and presentations.
Cost: Free for your first 15GB of storage
Ever had to get a document signed? A parent permission form perhaps? It's a pain right, you have to print it out get it signed and then make sure you don't lose it or scan it back in to keep a digital copy. Wouldn't it be great if you could get those document signed digitally? Enter HelloSign simply upload your document set who needs to sign it and where and email it off. Hey presto! Secure and Legally binding digital signatures.
Cost: Free for up to 3 documents a month.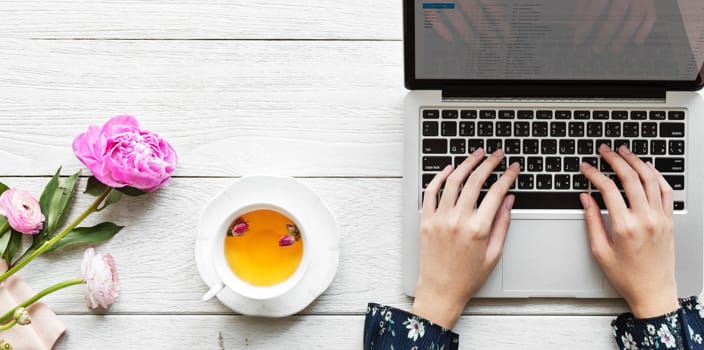 Word processing and writing
Wether its letters to parents, creating work sheets or planning documents as a childminder you're going to be spending a fair amount of time in a work processor tapping away at your keyboard. Thankfully the days of having to shell out for Microsoft's Word have gone and there are some great online software solutions for typing out your master piece. There are also some great tools for helping you write better and clearer.
Google Docs is a free fully featured word processor that will feel instantly familiar to anyone who is used to using Word. Add to that it's great collaboration and sharing features and you have a winner all round.
Cost: Free
If you have a dropbox account then you also have Dropbox paper. A super sleek word processor and document creator. It might take a bit of getting used to if you're coming from Word or google Docs but if you can get used to it you'll be flying, it's intuitive and stripped down interface really helps you focus in the job in hand.
Cost: Free with a Dropbox account
We LOVE Hemingway app and use it all the time. Simply paste in your text and the app will give you a readability score and identify sentences and words that need editing and improving.
Cost: Free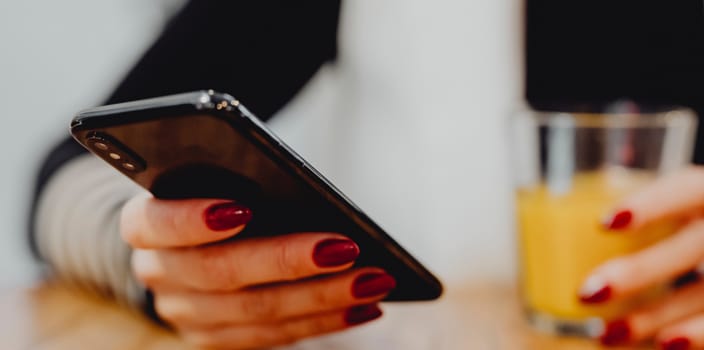 Stay organised and get things done
It can be tough to stay focused and on track with everything when you have a million and one things running around in your head. Keeping you self organised and focused is essential not only for the health of your childminding business but also for your mental health. Keeping you thoughts and todos organised can really make a difference.
Put simply Trello is brilliant! It's super simple, easy to pick up and can be a really powerful and useful tool for just about anything that you need to keep track of or that needs organising. You create boards for different areas or topics and then add lists to those boards. You then add cards to the lists. Maybe you could have a board for long term planning with lists for each month of the year and cards for the activities or maybe you could create a board for activity ideas and lists for the different types of activities. The possibilities really are endless. We use Trello a lot, our product road map is on it.
Cost: Free
ah the humble todo app, I think we must have used 100 different ones at one time or another over the years. Todoist feels like it's a keeper though and it's our go to for todos for a while now. It has great creation, sync and organising tools and apps for every device you could want you'll feel organised and on top of everything in no time!
Cost: Free for a standard account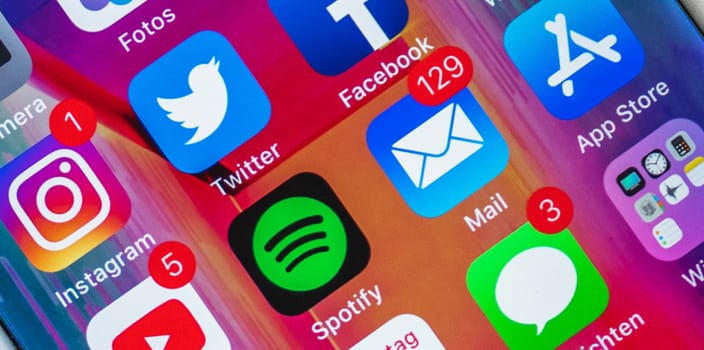 Marketing and social media
One of the toughest tasks facing childminders and any business is getting those first customers and the keeping the leads coming in. The more you can get you name out there the better and now that everyone seems to be on their phones and social media all day it's more important than ever to have a good presents online and across all the major social media platforms.
There are a lot of web site builders out there and they vary in quality wildly. Squarespace is one of the best, it has some great professionally designed templates and some great support for getting to know the interface. You'll have a great looking web site in no time.
Price: From £10 per month
Unsplash is our go to resource for top quality, free stock photography. If you need an image for anything from your web site to a leaflet chances are you'll be able to find something suitable on here.
Price: Free
Canva is a really nice online software tool for creating great looking graphics for anything you need. It has ready made templates that you can easily edit or you can roll you own deigns.
Price: From free
Pablo is made specifically for creating images and graphics for social media. It can pull images form various stock images sties or you can upload your own. Super simple and super effective.
Price: Free
Ever wish you could post to all your different social media account at the same time with one click? How about lining up all your social media posts and scheduling when you want them posted? Well, wish no more because thats exactly what buffer does for you. Make your social media post a once a week task and not everyday.
Price: From free for 3 social media accounts.
Digital marketing and social media might be everywhere enow but that doesn't mean you should ignore offline marketing efforts. Moo offers great quality printed materials everything from post cards, business cards, flyers and stickers. There are some fantastic predesigned templates that you can use or you can upload your own custom designs.
Price: Varies on product and quantity.
Observations and Learning journals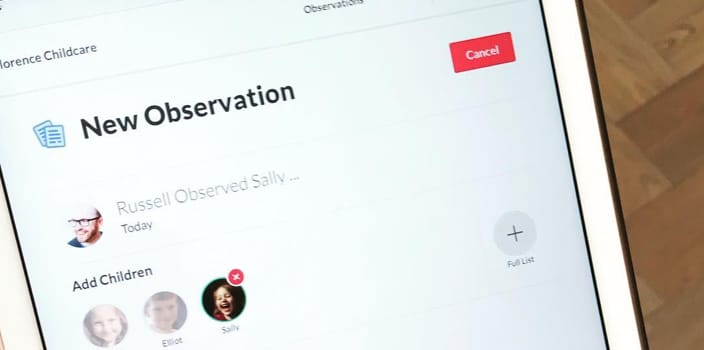 Taking observations, linking them to the EYFS and creating compelling learning journals is an integral part or any childminders day to day working life. Doing them by printing and cutting out photos and sticking them on to observation sheets is hugely time consuming and involves a massive amount of work and material cost. An online system for creating your observations and learning journals will save you both time and money.
No surprises here we're really proud of Edna and its super easy to use interface. You'll be creating EYFS observations is no time and wandering how you ever managed with out it. Take a tour of all Edna's features now.
Price: Free for 30 days then from £1 per month