Free EYFS curriculum tracking PDF document
We've put together this free PDF document to help you quickly identify the EYFS curriculum statement that you're looking for for your observation.
The document is divided into age categories so everything's easy to find. There are boxes for ticking off statements as a child progresses through the curriculum or you could use highlighters to identify areas that need attention. They've been designed to be a clear and easy to use as possible. You could print one set for each child or simply use them as a reference.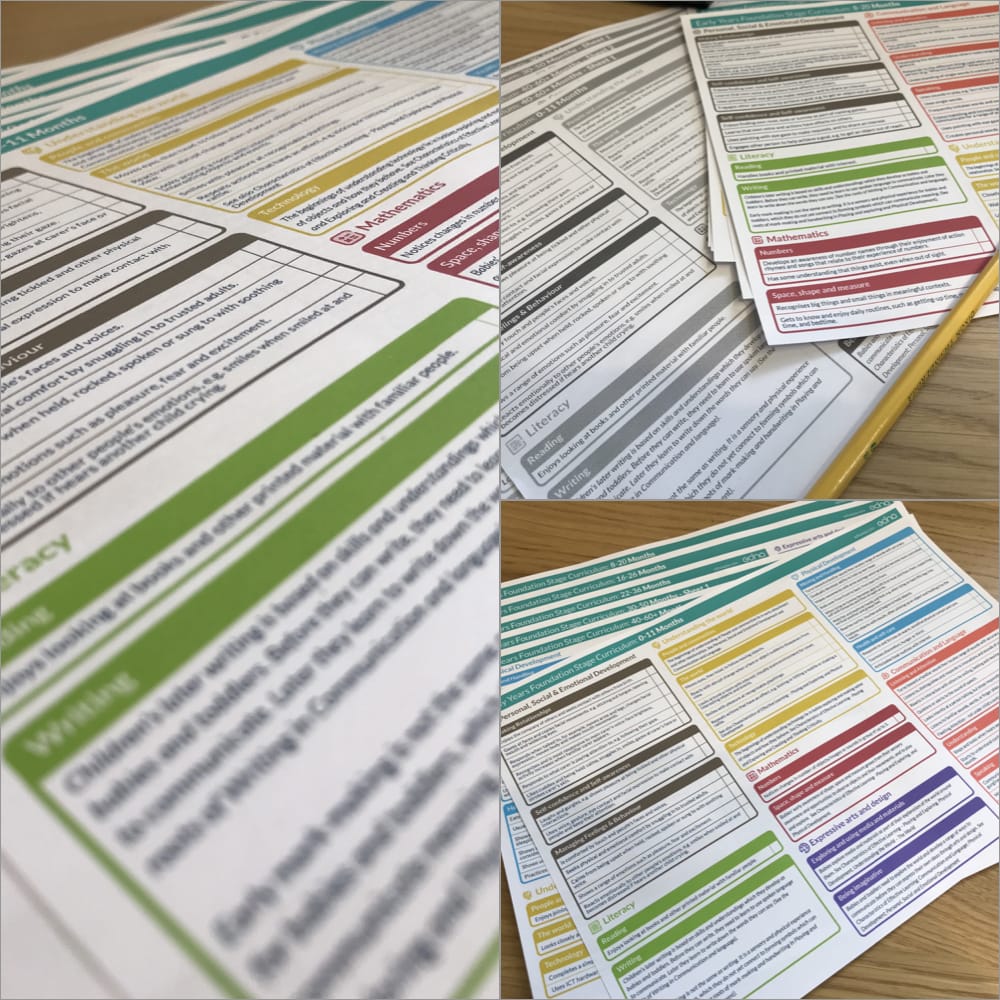 Simply enter your email address in the box below to download them now. We hope you like them.